I am unashamedly a foodie; Absolutely,Positively,Certified! Therefore, I always have a reason to cook or bake, because #food…#justfood!
My friend Ann rotated to Hult's Dubai campus for 6 weeks and just got back last week.
She is like the sister I never knew of up until last year, so obviously I missed her a lot! This also meant that I had to welcome her back in grand style.
Not like anyone asked for reasons but….my roommate was always working till 6:30 pm last week. I do not work that late so I get lonely sometimes! hahaha(#SingleGirlProblems)! What better way to coax her into taking the day off than…. food?
Good food is always a good idea!
They both deserved it. These two ladies accommodate my many food escapades; be it at 8:00am or 9:45pm when the store has 15 minutes to close. They get it with no questions asked. I hope this breakfast serves as some Jesus energy for more long walks and bus rides! 😀
Okay, okay, I know you are not here for my chatty self! You are here for food recipes.
You guys, this recipe is E-V-E-R-Y-T-H-I-N-G!!!!! No joke. Please do not be phased by the (refined) sugar free tag. I said it once, I am saying it again, natural ingredients NEVER disappoint. Ever!
Listen, before Ann tried it, she could've sworn I lost her at "sugar free" but guess what?
This was our table like 10 minutes after we sat down to eat! I said it once, I am saying it again, natural ingredients NEVER disappoint. Ever!
Recipe for Vegan Crêpes:
Ingredients:
3/4 cup oat flour (simply blend rolled [old-fashioned] oats in a high-speed blender)*3/4 cup buckwheat flour (sub other flour if you don't have buckwheat flour)1 cup of coconut milk1 cup of almond milk (*sub either cup of milk for water)1 banana (mashed)2 tbsp of honey/maple syrup1/2 tsp ground cinnamon
Directions:
Mash bananas and stir in milk Mix flour and cinnamon.Add dry ingredients to wet ingredients Stir in natural sweetener (if using) to tasteSet aside for at least 10 minutes before fryingHeat skillet over low to medium heat
Pour about quarter cup of batter onto heated pan and twirl the batter around till it covers bottom of pan.
NOTE: When frying these crêpes, be sure to make them as light as possible. I happened to make them thick, and … let's just say, you won't like them.
Cook for about a minute, loosen edges with a knife and then flip carefully.Cook for about a minute, and it should be ready.
Ice Cream Recipe:
You can find the recipe for my no-churn (meaning no ice cream maker needed) ice cream
here
Semi-Sweet Fudge Recipe:
UPDATE: I have updates this recipe with ingredients that make the creamiest, most delicious fudge on this side of the planet!!
Need Proof?: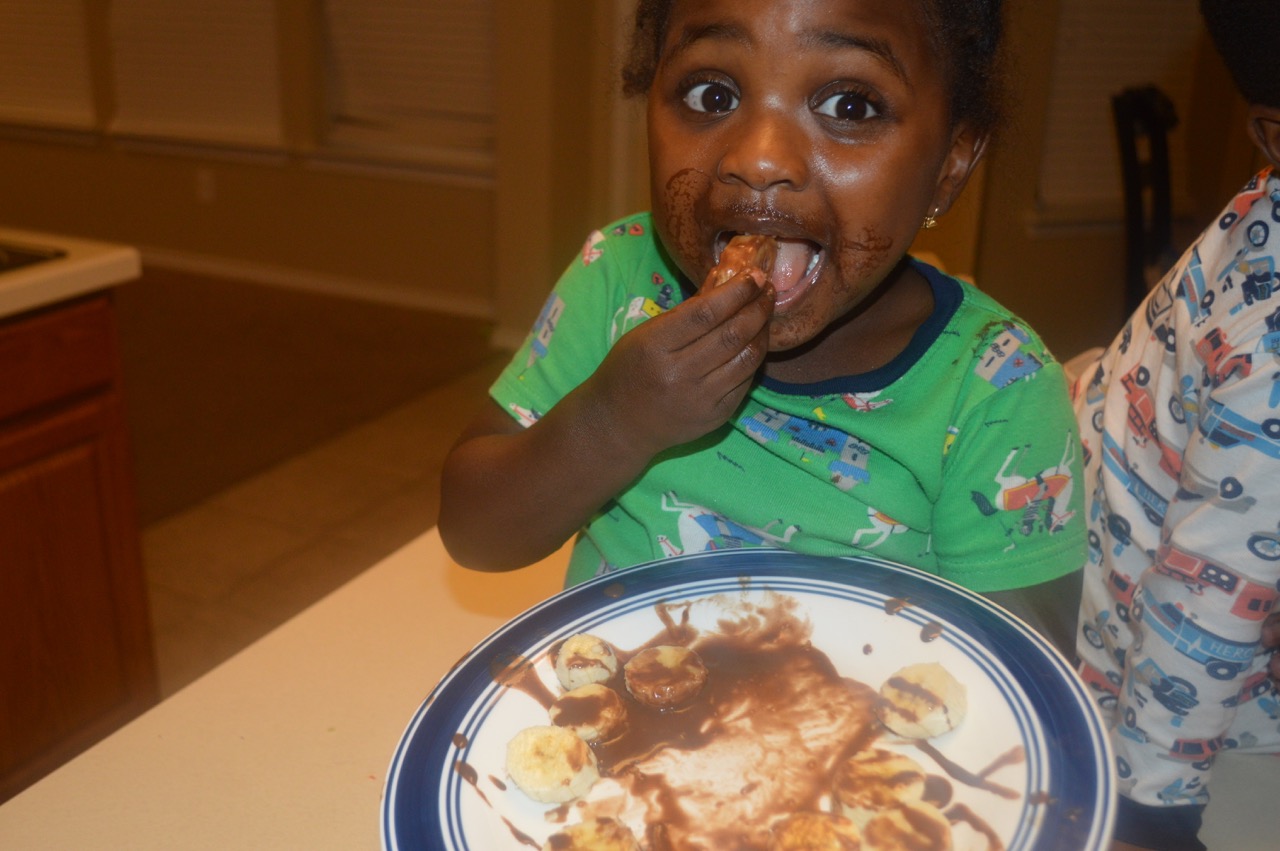 Ingredients:
1/3 cup of cacao powder (NOT cocoa powder, since it's processed and sweetened. You can sub if this is all you have)2tbsp of of coconut oil/ghee1 13.5 ounce can of full-fat coconut milk3 tbsp of honey/maple syrup (adjust for taste preference)1 tsp of vanilla extract
Instructions:
Blend coconut milk, sweetener, and cacao powder until smooth. Watch out for lumps.Pout your mixture into a small pan and boil on medium heat. After 3 minutes, reduce heat to low, stirring frequently for another 10-12 minutes (until it starts to thicken a bit)Now, whisk in your v. extract and coconut oil/gheeAllow fudge to cool for about 20 minutes A film wil naturally form over the fudge while it cools down. Simply stir it up again before serving or pouring into a container for storage!ENJOY!Melt coconut butter/oil and stir in cacao powder on low heat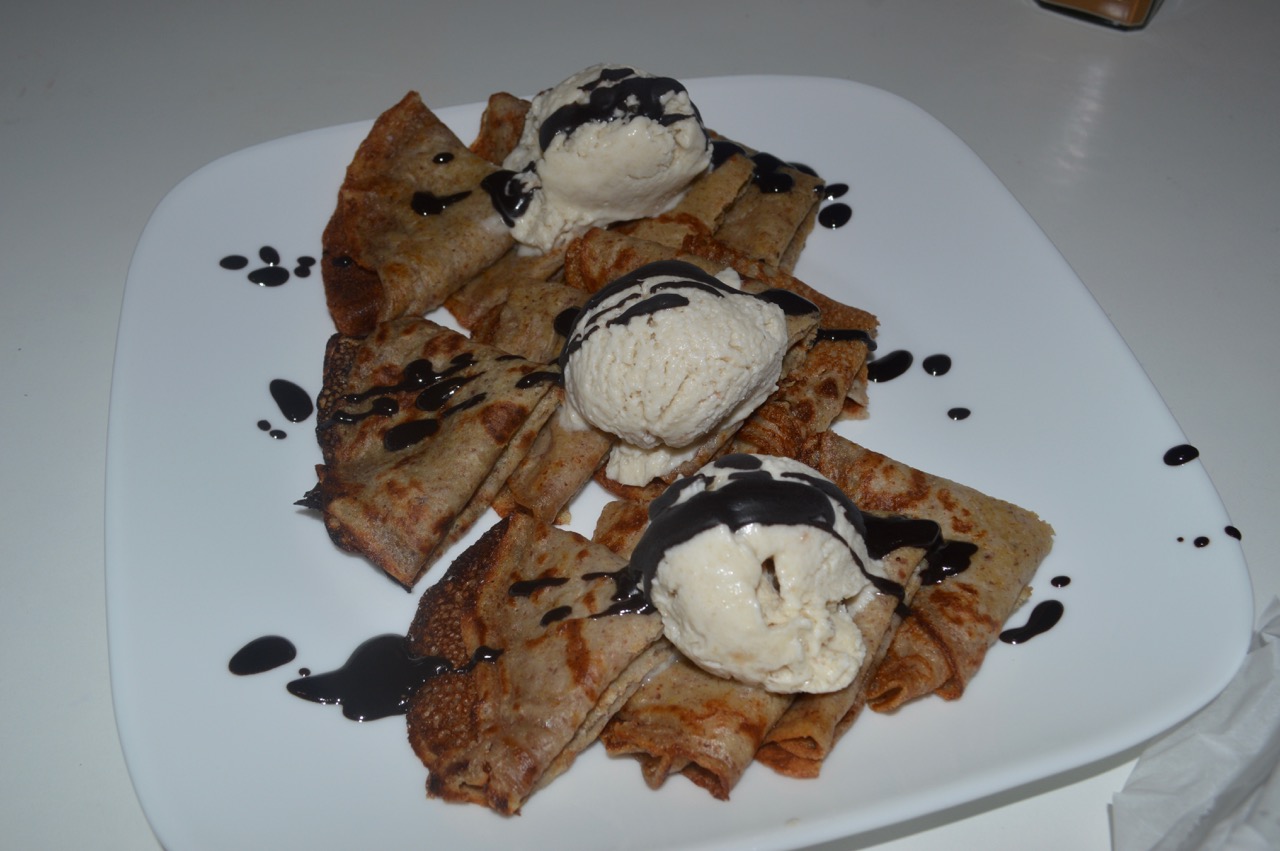 These were gone in 10 minutes! I kid you not! And we finished the rest of the ice cream of with some cones with extra fudge on the top.
Now tell me, is life not better with REAL food? 🙂
Hello, My name is Nana Boateng. Thank me later! <3
SaveSave
SaveSave